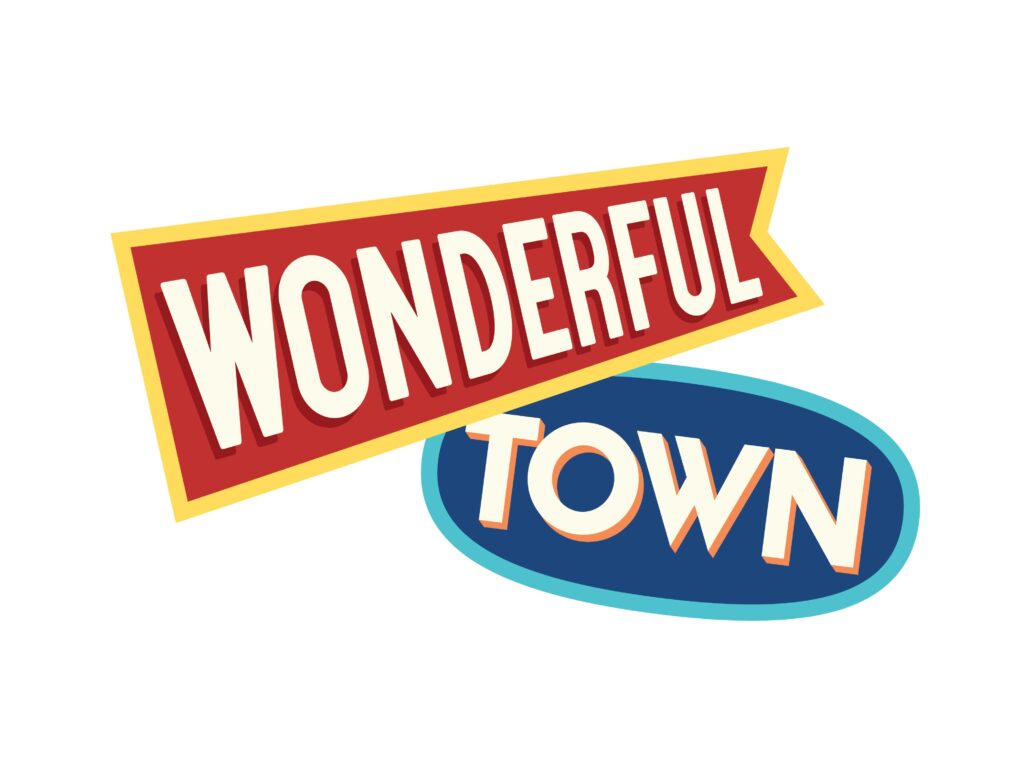 Announcing the Cast of CMT's Fall Production of WONDERFUL TOWN
Ruth – Karen Galliers Hendershot
Eileen – Sarah (Andrews) Gidley
Robert (Bob) Baker – Jonathan Andrews
Frank Lippincott – Brett Parr
Wreck – Gregory Shaffer
Helen – Regina Stack
Chick Clark – Aaron Maas
Speedy Valenti – Nate Huitger
Mr. Apopolus – Harold Murphy
Officer (John) Lonigan – Brian Anderson
Mrs. Wade – Dana Tower
Ensemble:
Kevin Bell
MaryPat Carletti
Jeff Centrello
Kayla Haas
Stephanie Johnson
Ian Meeker
Peter Merten
Alex Shaw
Mollie Tagher
Rob Workley
THE STORY
With a score by Leonard Bernstein, Wonderful Town tells the story of two
sisters, Ruth and Eileen, who move from a rural town in Ohio to experience the
bright lights, the big city, and the crazy characters of Greenwich Village, New York City. Ruth is an aspiring writer and Eileen is a dancer who wants to pursue a life on stage. One sister can't find a man no matter what she does, the other can't keep them away. Together, these two sisters take on the world.
WONDERFUL TOWN runs in the Jarson Kaplan Theater at the Aronoff Center for the Arts, November 4, 5, 6, and November 9, 10, 11, and 12th!
Tickets can also be purchased by visiting
CincinnatiArts.org
, (513) 621-ARTS [2787], or at the Aronoff Center Ticket Office.
Book written by Joseph A. Fields and Jerome Chodorov.
Lyrics by Betty Comden and Adolph Green.
Music by Leonard Bernstein
PRODUCTION TEAM
Directed by Mike Fielder
Produced by Mary Pat Carletti, Peter Merten, Rob Workley
Music Directed by Charlie Wilhelm
Vocal Directed by Linda Abbott